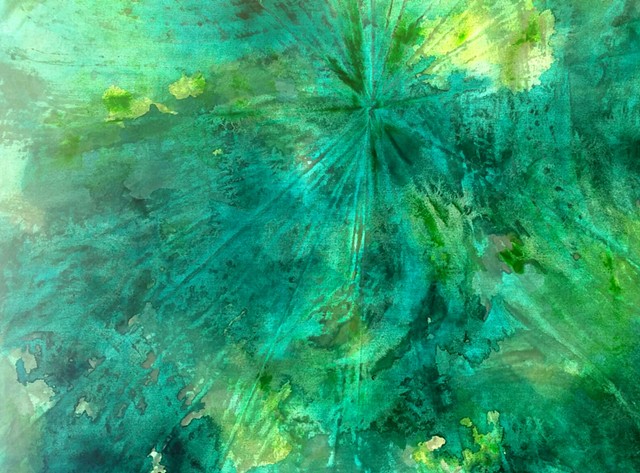 Julie Hylands is a visual artist whose practice incorporates painting, light, installation and 3 dimensional works.
After completing a BA Visual Art with Honours in 2003 in Western Australia, she has held ten solo exhibitions and has participated in many group exhibitions. Hylands relocated to Qld in 2015 where she currently practices from her home studio.
Hylands' work is inspired through her presence in and around the ocean and all she experiences in this incessantly changing environment. What is revealed is a sense of depth, translucency and allure where many dichotomies are at play i.e. light/dark; surface/depth, movement/stillness.
Her works are multilayered and possess organic and otherworldly properties that hint at the sublime. She aims at a self reflective experience for the viewer.