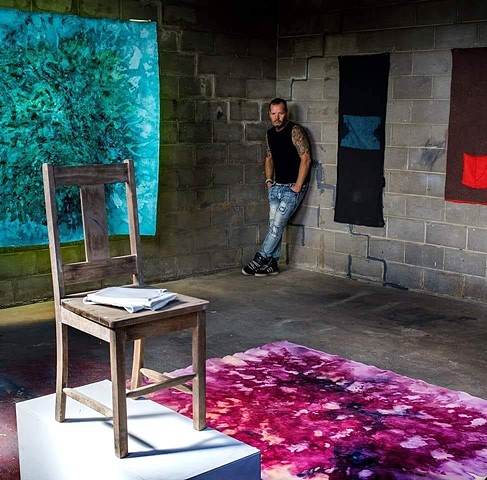 THE WHITE SHEET PROJECT - Cross Gallery
synthetic polymer on canvas, fluorescent lights, wood, fishing wire
variable (paintings approx 2200 x 2000mm)
2017
'THE WHITE SHEET PROJECT' was a group exhibition held at Cross Gallery, Bundaberg in 2017. Hylands had 2 pieces on show in this exhibition, one being a light piece installation and the other was a painting which was exhibited on the floor.
The light piece was also featured within this space to create an intimate atmosphere when Katie Steele from 'Little Birdie' fame performed a 'Parlour Gig' for the ABC in the Gallery.
Gallery Director Clinton Cross is pictured here.